Categories:
Customer Fresh American Kratom Review
Customer Fresh American Kratom Review – Jcole20: User Thank you. I ordered 30 fresh leaves and am very happy with what came in the mail. A few extra were thrown in either accidentally or to make up for some smaller ones in the batch but regardless more than happy. As someone who eats / makes tea with approximately 5-10g per dose approximately 4-5 leaves chewed the traditional way (vein removed and tucked in cheek) has been enough to equal this. Taste is a lot better fresh too. This is what to expect as far as size.
https://kratomwatchdog.com/topic/2917/received-my-first-order-and-just-wanted-to-say
Try Organic American Kratom Leaf! Click HERE!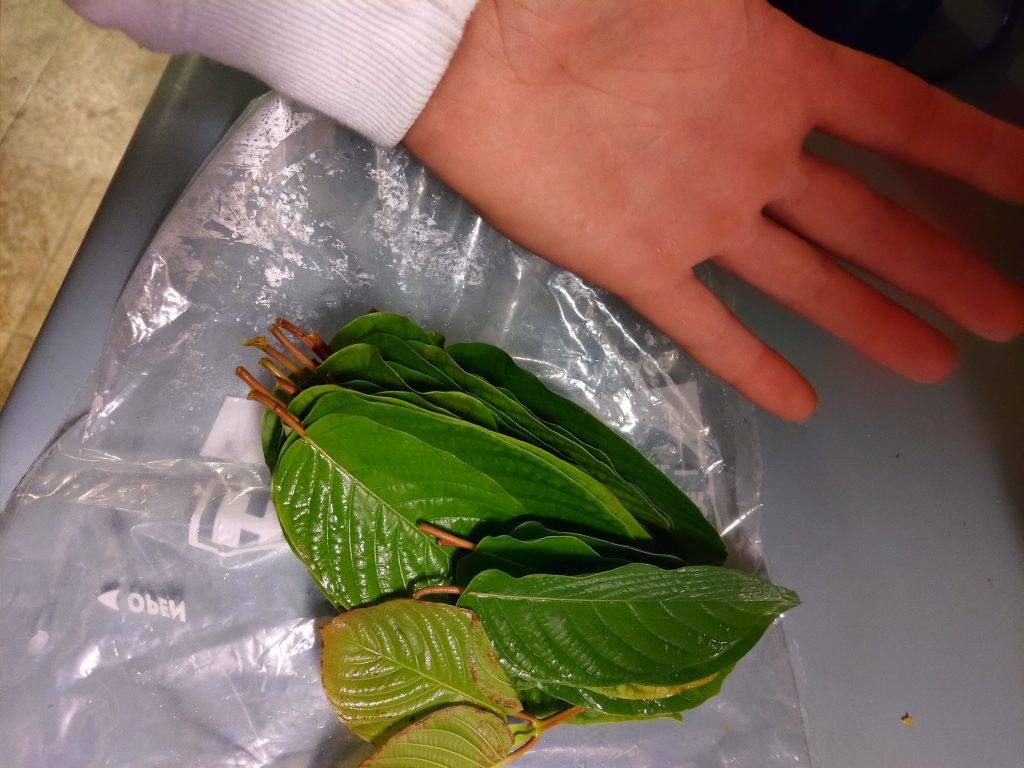 I will give it a shot in the am. I'm well aware of the science behind it and the inhibition of the enzyme (cyp2d6) that breaks mytrag down, that same enzyme is used to break down a lot of different medications and it's why so many different medicines warn against drinking gpfj prior to taking but I've never done it because I used to doubt it's efficacy and gpfj isn't the greatest thing (taste Wise) to me but I'll definitely try it soon.
How much gpfj do you recommend? Honestly I'm not a fan of gpfj but I'll try it and let you know. I do think I tried it once years back but didn't put enough time between the medication and the gpfj. Regardless I'll try it in the morning prior to my morning routine. Btw I'd guess my dose of leaves on average day will be approximately 10-15 leaves.
This is just a guess because today was not very average given I'm conserving because it got here so late. 2 definitely stops withdrawals which says a lot to me and 4 seems to be a decent dose for me as I've eaten 7 and don't feel any different than I did with 4.
Customer Fresh American Kratom Review
I really feel like I hit a ceiling with kratom where more is not helping. I'll definitely let you know about the gpfj. Idk if that is just me or if it's because of my tolerance to opioids but regardless I wish someone had told me about that wall earlier because it's generally atypical with opioids. For me it's a good thing because in my head it seems so much simpler to taper from 4 leaves 3x daily than 10 capsules-12 capsules 3x daily. Maybe that's just me but all around I much prefer the fresh kratom to dried.
Try Organic American Kratom Leaf! Click HERE!
I think potency is close but drinking that much powdered kratom gets old and constantly doing the teas do too for me. I find it odd the little caveats with kratom where switching strain for some reduces tolerance. This is something I noticed myself accidentally. Didn't consider it I just went for what had the highest 7-hm in lab tests not even considering other non isolated alkaloids. I really don't know as much science behind kratom as I normally would with something like this because I know there's more to it than just the known alkaloids.
Either by way of how they act or another non isolated alkaloid because kratom stops withdrawals where other stronger opioids do not. So for me I know something else is at play either due to a lack of understanding or other non isolated or not as well talked about alkaloids. I could be wrong and imagined all of it but I really don't think so. I know myself well and when I took kratom I really didn't have any faith in it working. It showed me.
At the end of the day kratom does what I want it to and it's been nothing but beneficial for me. Outside of the fact I don't have a tree in my backyard I think it's a wonderful plant and you all are doing an awesome job providing fresh kratom in the us market. I'll message you and do the review I've been jumping between texts and this app.
Trying Grape Fruit Juice
so I tried the gpfj and didn't notice much of a difference tbh. I drank maybe 24oz an hour before taking 4 leaves then 3 more 45 minutes later. I've been reading about it and coincidentally kratom alone inhibits many of the enzymes that break mytrag and the other alkaloids down. Meaning kratom potentiates itself. In theory redosing say 2g every hour should be stronger than taking approx  18.5g at once over a 12hr period. This is taking into account the half life of kratoms alkaloids.
I'm also reading where people say the active alkaloids aren't water soluble they're fat soluble so (a big misconception is that insoluble means that it is totally insoluble and none is absorbed which is not true. Insoluble really means it is poorly soluble usually requiring more time and water+heat or/and an acid to bring it out) in theory adding butter (I know how that sounds) or anything high in fat should greatly increase the absorption.
I think adding an acid and melted butter prior to making tea (let it sit for 30 minutes) and then making tea normally should help to bring the alkaloids out. More is better here with the fat but drinking butter tea doesn't sound good. I don't think gpfj is useless but unlike with most opioids the effects will not be as pronounced in theory. It may increase duration sightly but I don't think it will greatly impact effects overall. I also think making tea with a material as fine as possible is best as that allows more surface area to be impacted.
Customer Fresh American Kratom Review.
Try Organic American Kratom Leaf! Click HERE!
I'm going to give the above a shot and I'll let you know. I tried a tea with whole leaves and was shocked at how light the color was. Totally different than shredded material. Definitely grind your leaves finely for the most material to be absorbed. Also given the poor water solubility of the alkaloids more water is better and in theory the longer the better as long as you can control heat. I've tried looking for people who take leaves and soak them for a day vs the 20-30 min tea times. I'd imagine with agitation the soak would pull more alkaloids out.
But that's all just guessing. This whole post is really just theory but it's sound theory if anyone has experience with any of the above please let me know. Good luck and hopefully kratom brownies don't become a thing. I really don't think those would be pleasant. Customer Fresh American Kratom Review
Approximately 5g equivalent dried kratom and gpfj @1225 added butter at 1230 1tbsp real butter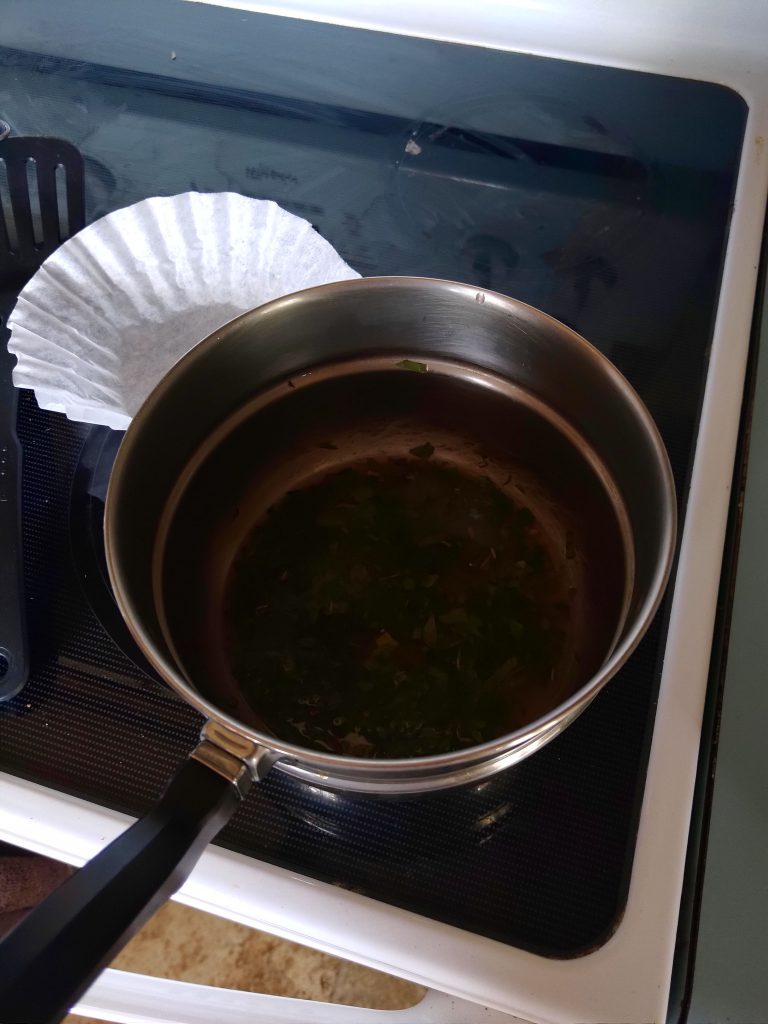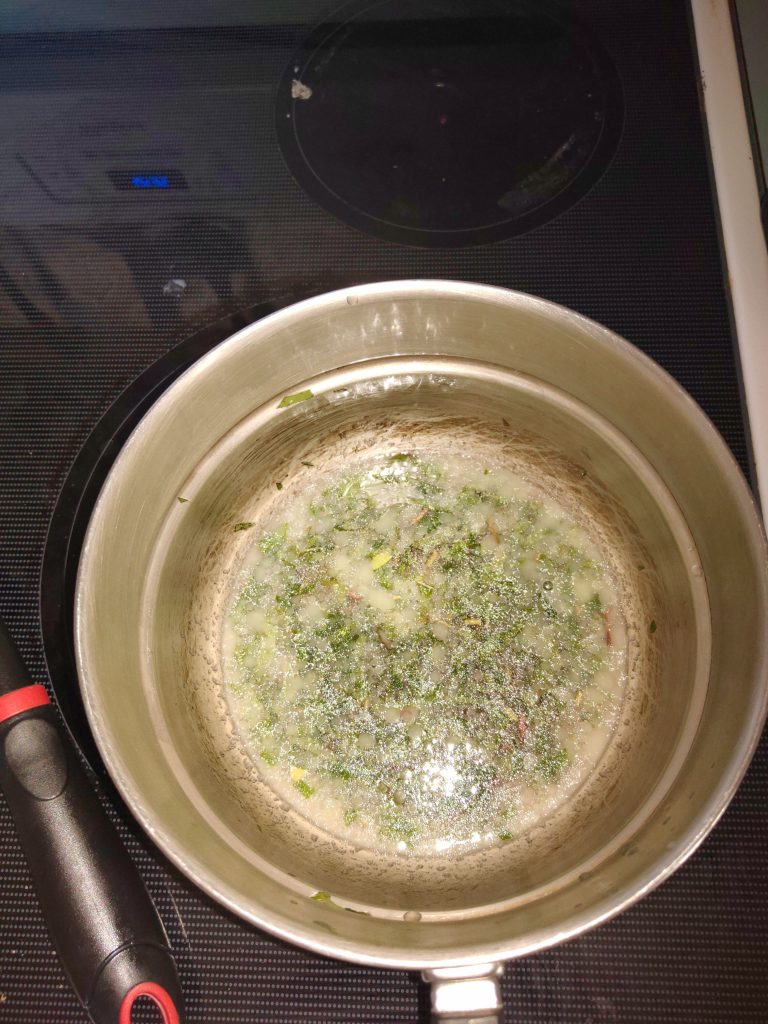 Looks horrible not gonna lie.
Added 1 3/4 cups of water at 1240 and placed on low heat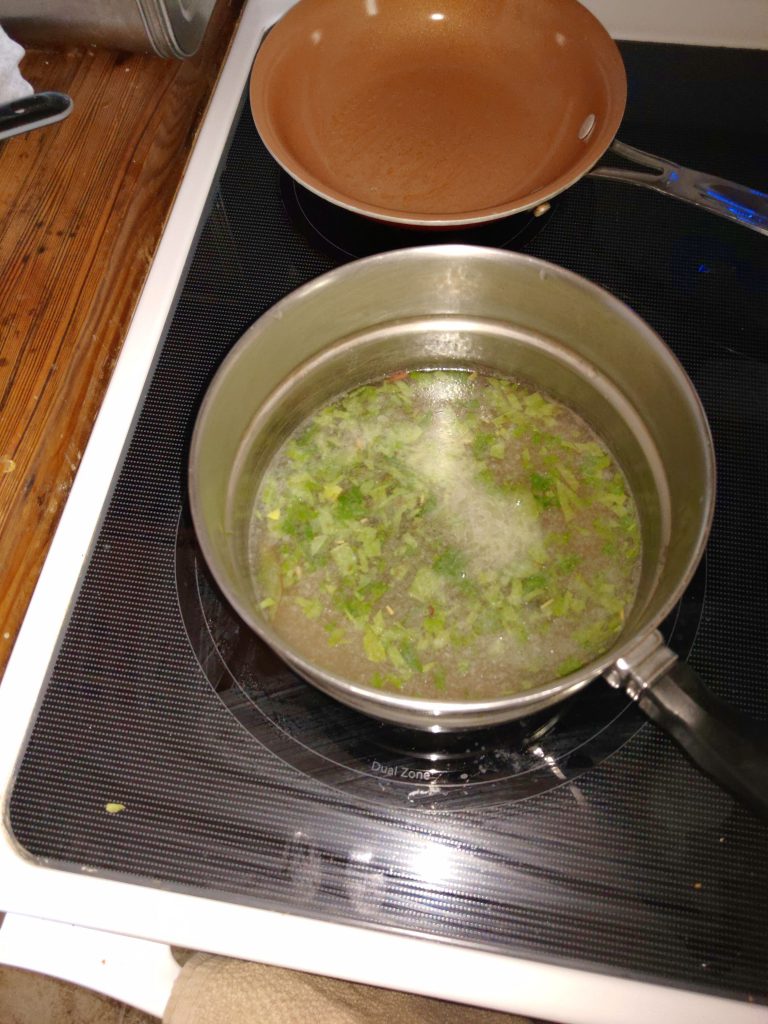 just pulled it off I let it simmer lightly for the full 20 minutes and it's cooling now. Only difference in prep is that it's harder to cool with the butter. I don't really know how much a full boil effects it so I'm doing my best to keep it at a simmer. It'll be another 30 minutes before I try it I'm thinking. Will post more pics here shortly.
After simmer removed at 1310 (30 min – 20 min simmer)
Try Organic American Kratom Leaf! Click HERE!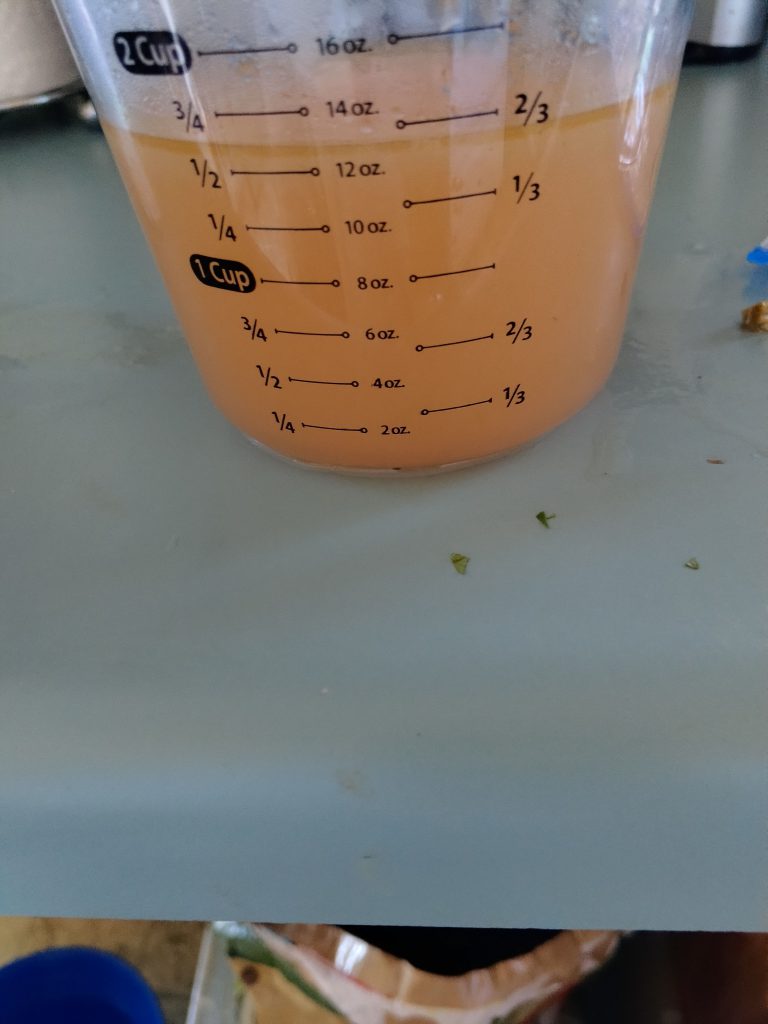 Customer Fresh American Kratom Review Customer Fresh American Kratom Review Customer Fresh American Kratom Review