Kratom Recipes You Can Make At Home – Katom Recipes
Kratom Recipes You Can Make At Home – Katom Recipes – If you have every tried a "toss and wash" strategy for downing a dosage of Kratom powder, you probably know how unpleasant it can be to your taste buds. The best way to manage the taste is by using it in the wide variety of kratom recipes that inventive chefs have been cooking up in recent years. The taste of the raw Mitragyna Speciosa leaf is not for everyone. Some say it is too bitter to eat on its own. For this reason, most people enjoy adding it as an ingredient to a flavor-enhancing recipe of other foods and beverages. Follow the easy recipes for kratom below for a simple, tasty way to enjoy the benefits of your favorite herbal medicinal without the bitterness.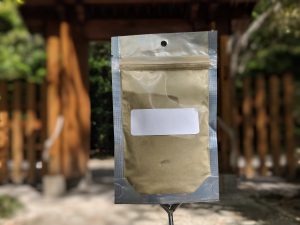 Does Eating Kratom In Food Alter Its Effects?
One issue on the mind of every amateur kratom chef is efficacy. Will using recipes with food in any way dilute the power of its effects? The answer is no. You can feel free to mix this herb with just about any food item and the famous effects of the powder will remain intact.
Does kratom take longer to "kick in" if I eat it with food? Only a little. If you eat your kratom with a small amount of food or drink as suggested below, you can expect at most 10-15 extra minutes longer until the onset, as opposed to simply chewing on the powder or leaf raw, which very few modern enthusiasts enjoy.
Does heat destroy kratom's alkaloids? No. The alkaloids are stable at the temperatures of hot water, for example. Ask any aficionados of boiled kratom tea! We recommend cold recipes here because they are far easier to make.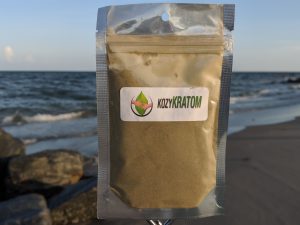 Kratom Recipes You Can Make At Home – Katom Recipes – 5 Simple Kratom Recipes You'll Love
Applesauce: Sometimes the easiest recipes are the simplest ones. Mixing kratom with the flavor of apple has been used in recipes to sweeten the taste since long before it was introduced in the Western world. The simplest way to make it completely palatable and easy to eat is by stirring the powder directly into applesauce.
1 cup applesauce
Tablespoon of cinnamon
5 grams of kratom powder
Mix all ingredients in a bowl. For a really refreshing twist, stash the bowl in the freezer for 10-15 minutes before eating to give it a really invigorating chill. Don't forget about it in there, though, or you'll end up with a giant kratom popsicle!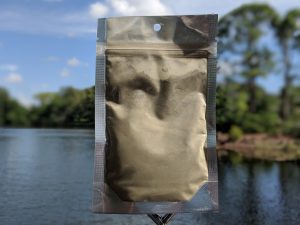 Yogurt: Here's another great way to truly enjoy the experience of kratom, especially if you are on the go. The powder mixes well with milk products like yogurt – the powder should blend fairly effortlessly and disappear right into the yogurt. Purchase a regular plastic cup of fruit-flavored yogurt from the grocery store and stir 5 grams of kratom in with a spoon. You can eat it on the spot or pack it in your bag for later.
Coconut milk smoothie: Thick, rich coconut milk coats your stomach and your taste buds. When combined with coconut milk, kratom's flavor will be significantly masked.
Pour 1 cup of coconut milk into a blender
Add 1 handful of almonds
Add fresh blueberries or strawberries, whatever's in season
Try 1 scoop of flavored protein powder
Add 1 cup of crushed ice
Spoon in 5 grams of your favorite kratom strain variety
Add a spoonful of honey or raw, unrefined sugar
Blend for 1-2 minutes and enjoy!
Juicing with kratom: This plant famously mixes well with fresh juices. For many, kratom and orange juice is one of the best recipes and the number one way to take their daily dose. Add a blast of mega-health to your drink by juicing fresh fruits and vegetables. You'll need a basic juicer. Once you've got one, try adding your dosage of kratom powder to this very healthy combination of freshly juiced produce:
1 apple
2 carrots
1 lemon
Handful of kale or spinach
Pinch of sliced ginger (adds spice)
5-7 grams of powdered Kratom
Kratom Recipes You Can Make At Home – Katom Recipes – Cinnamon Oatmeal: Kratom for breakfast? Why not! Kratom can give you an incredible invigorating boost in the morning that lasts, providing natural, non-jittery energy all day long. Many people enjoy making tea recipes with the leaf instead of drinking coffee. For fun, try blending it with your morning oatmeal.
Add 7 grams of kratom powder to 1 cup of dry oats. (Instant oatmeal works just as well)
Heat water, milk, or soymilk until it is hot, but not quite boiling.
Stir liquid into oatmeal and let sit for 3 minutes.
Add a generous amount of honey, brown sugar, or stevia.
Stir and enjoy! If the oatmeal tastes too gritty, add an additional splash of cream or coconut milk (optional).
Which Kratom Variety Is Best For Cooking?
Kratom Recipes You Can Make At Home – Katom Recipes – Choosing the best variety of leaf for you is a matter of personal taste. Just as every strain has unique effects, you may find that different varieties also have slightly different flavors when used in kratom recipes. One strain of kratom that many users enjoy cooking with is White Borneo. This is a great, uplifting, "morning blend" – perfect for the start of a long day requiring lots of natural energy. Try it in your own recipes and see what you think.